CKC.CFC.Ch.Eros del Fiume
I am happy to announce that Eros is now a member of the Springsport family!
I have always admired the breed, and I was thrilled when his breeder Melissa Drisdelle contacted me about showing him. What was meant to be weekly show vacations with me, turned into a year and a half long journey across North America.
Eros is the happiest boy, learning quickly and your best friend for treats or a tennis ball.
He finished his CKC Championship from the Group level, his CFC Championship with incredible critics from FCI judges, Group placements his first weekend in the US, and Best of Breed from the classes in the US against his first breed level competition.
He is a typical Lagotto and always has me laughing.
Thank you to the judges worldwide that have recognized Eros in the ring, and to the people that have been a part of his journey.
He has the best fan club.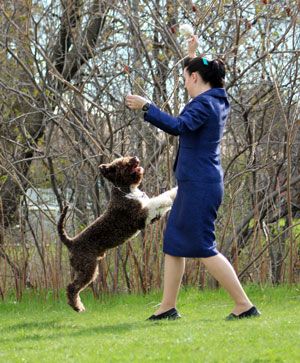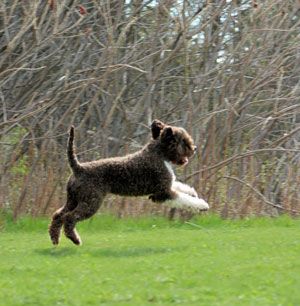 Accomplishments
#2 Lagotto Romagnolo 2016 All Breed Canada
#2 Lagotto Romagnolo 2015 All Breed Canada
#7 Lagotto Romagnolo 2015 All Breed USA
Canadian Champion
CFC Champion
First Lagotto Romagnolo to earn CFC Championship
First Canadian Bred Lagotto Romagnolo to earn AKC Sporting Group placements
Multiple Sporting Group 1st Winner
Multiple group placements
Multiple Best of Breed winner at Sporting Group Specialties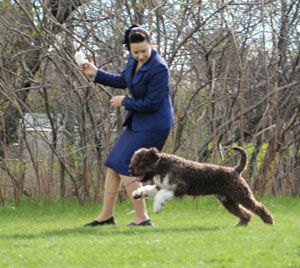 Health
Born September 30, 2013
Breeder: Fiume Kennels
Juvenile Epilepsy: (+/-)
Hips: Too young…
Elbows: Normal
Eyes (OFA #): RWD-EYE76/19M-VPI
Improper Coat Gene: (+/-)
Height: 48.5cm
All content is Copyright©2017 to Christine Pollen.